Roblox has no shortage of roleplaying game modes, and Livetopia is a very successful example of it. In the game mode, you'll be doing menial tasks that you would in real life to earn yourself money and improve your social standing within the community that's built on different servers.
Once you've selected a server you want to play on, you're going to hop right into finding a place to settle down and slowly moving up the corporate ladder to buy yourself nicer things and essentially earn yourself some bragging rights. Just like real life!
---
The Beginner's Guide to Livetopia: How to Build Your Utopia!
As you step into the world of Livetopia, you'll be quickly confronted with welcoming players that have been involved with the ins and outs of the game for a significant period of time.
You'll also find new starting players, but as you see the people around you indulging themselves in different activities, you'll naturally want to build yourself up to, ultimately, be with the big boys.
Let's start by familiarizing ourselves with the different options that we have available to us on the top right.
---
The Map's Your Guide
You will see on the top-right, a number of different menus that you can open. One of these option is the map. From here, you'll be able to see different points of interest that you might want to go to.
To set a marker and navigate to these locations, you can simply tap on a specified marker, and the destination will be set. To get there, however, you're going to need a vehicle.
---
Drive a Vehicle!
Let's find a vehicle that best suits you! When you click the 'Vehicles' option on the right, you'll be presented with a number of options with a few being locked away for the VIPs. Simply select something that's available to you, and you'll be ready to traverse through the land of Livetopia!
---
Change Your Appearance With The Avatar Option
If you feel that you're not satisfied with your look, you can always go into the "Avatar" option to change your look. You can change your shirt, your hair, or your facial expression. Add a mask maybe, wear a hat, or put on a belt. Feel like that jacket needs to change? You can do it all!
---
Get a House
Once you've understood all the above options, it's time to find a place to live. Select the 'Houses' option from the right, and you'll be presented with a map. Select either of the four locations presented, and see which one suits you best. Pick the plot, go with the house design that you like the most and you'll become a house owner!
You can do all sorts of roleplaying activities in your house, which includes singing, playing a piano, clean up the house with a vacuum cleaner, or maybe have a pool party with your friends. Feel free to switch between the privacy options of your house.
---
Get a Pet
From the "Pets" menu, you'll be able to pick between different animals that will follow you around and keep you and your friends company! The upside? They're cute, the downside? There is none!
---
How to Get VIP Pass For Livetopia
By now, you might have noticed that certain houses, vehicles, pets, tools, and even wallpapers are locked behind a 'VIP' tag. If you purchase the VIP pass for Livetopia, you'll be able to access all of them without any problem. It will cost you a total of 399 Robux.
---
Keep An Eye Out for Livetopia Codes
Like most game modes in Roblox, Livetopia too has codes that you can redeem for additional bonuses in-game. Currently, none are active, but if you find them on their Twitter page, be quick to redeem them.
Click on the 'Settings' cog at the top right, and select 'Redeem'. Input the code here and confirm it to claim your rewards.
---
How to Earn Cash in Livetopia Roblox
Now that you're settled in and cozy, let's start with how you can earn yourself some decent dough to get started. While you can just roam around the city and socialize without any problem, you can also divert your attention to different activities present within the city.
You could complete activities and chores. Maybe go to school or the police station to become an officer. Any and all activities will reward you with a certain amount of money.
Alternatively, you could also go around town and challenge people to 1v1s. Winning will net you a decent amount of money. A reliable method to do so is by farming as well. As plants mature, you'll be able to sell them off for profit.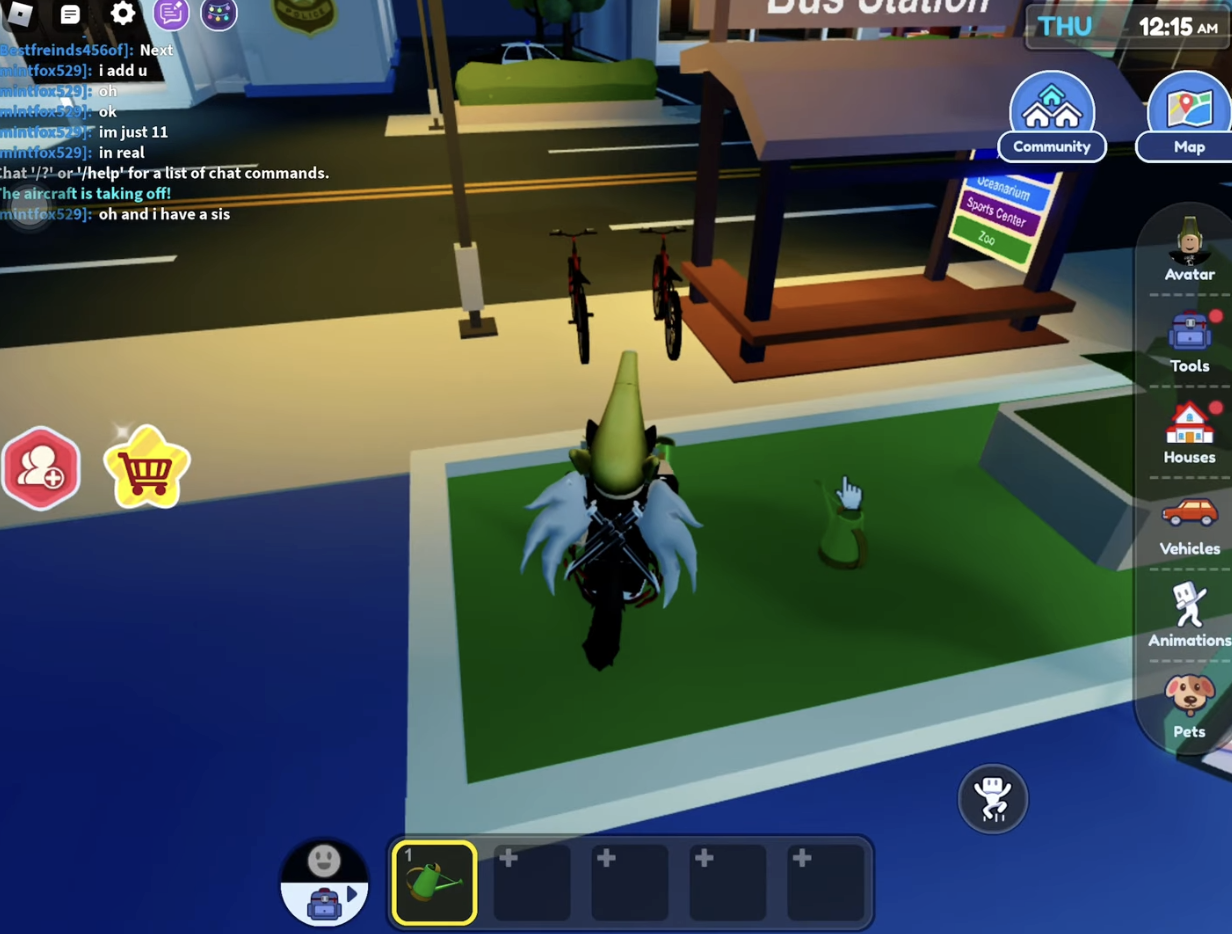 Most activities around town will net you money. So, just dive right into them! While you're enjoying the game, you will have already made yourself a decent amount of cash.
---
What Do I Do With the Money I Just Acquired?
Get yourself some improvements! That default-looking house may not be up to your taste, so you could get yourself a completely new house. Or, you could buy a car. Maybe, you could even buy yourself a pet as we mentioned. They might not do much, but they're cute.
Maybe buy yourself new decorations for the house and max it out for your friends to see and come to. The more money you have, the more exotic stuff you can get.
After you feel like you've got everything you're going to need. What you need to do is socialize! Invite those people over so they can see that custom-built bedroom with that hello kitty wallpaper that you love so much.
Hang out with other people at their parties, and become a part of that sweet life that everyone loves so much in Livetopia. Maybe grind a little bit of money every now and then, but don't forget to have fun while you're at it!