"DOORS 👁️" is a horror survival game on Roblox. It includes different monsters and a door-level system that starts different events after you move on through doors and hallways. There are many bosses and levels that get triggered randomly.
The game is still in the Alpha development phase and is subjected to a lot of change, but it is still a very popular and fun game to play with friends. The game takes inspiration from other Roblox games like Rooms and Jumpscare Mansion.
Seek is one of the bosses, and there are a few phases to him. It is a chase boss, so you have to run away through a few rooms and get over a few obstacles and choose the right doors depending on the room. Though it is a tough boss, you can easily beat it every time if you follow these simple tips.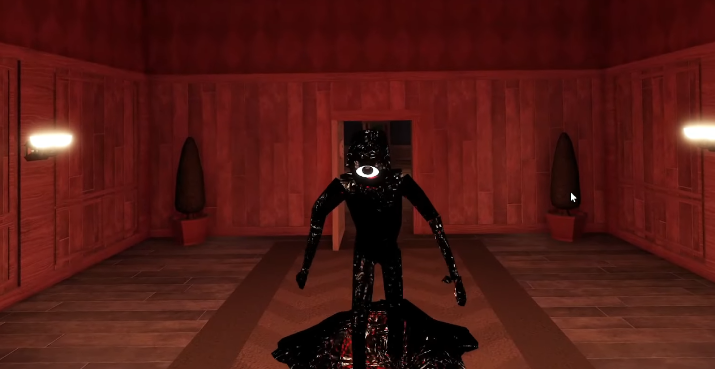 ---
The Signs Show Themselves
There are a few signs that let you know that you are going to encounter Seek very soon, be keen to look out for them. When you go into a room and a bunch of eyes starts popping out from the room walls, this means that Seek is gonna be the next boss and gonna come soon.
---
The Hunt Begins
When you go through more rooms, you will end up in a hallway that's empty. This is where the encounter begins, once you go past a certain point in this hallway a cutscene appears, and Seek comes out of the ground and starts chasing you.
Out of the five rooms, two of the rooms repeat themselves twice, and we have categorized them both as Obstacle rooms and Doors rooms. The last one is a stand-alone Hands from Hell room.
---
Obstacle Rooms
The Obstacle room starts right after the encounter begins as you cross into the next room. There is furniture falling and scattered, you have a path that opens up for you that you have to follow through, The path glows blue so you can't miss it, just go close to it and it will automatically crouch for you you don't have to press anything.
Make sure to not get stuck or Seek can catch up very easily. You'll have to go through this room twice but the same rules will apply to successfully pass through.
---
Doors Rooms
The Door Rooms are the tricky ones as they have room for error. As soon as you go in you have two ways and an octagon-based room, it has three doors inside and there is only one correct door. As told before the correct path will have a blue glow or a sparkle effect on it and it's the same for these doors so look for the door with a slight sparkle in front of it.
The best way to do this is as soon as you go into the room, check the right or left side, if it's glowing obviously go there, if it's not look in the opposite direction to check for the blue glow and if that door is also not glowing continue running in that path and go for the final door at the back.
Here is a top-down view of the Doors room:
After you go through both of these rooms twice you'll end up at the Hands from Hell room.
---
Hands From Hell
This room has a bunch of hands and fire pits that you have to dodge in order to get away from the Seek, this is the last room of this encounter and it is very hard and leaves no room for error. If you touch the hands, it's an instant death, or if you step in the fire it burns you a lot and gives you damage and slows you which can let the Seek catch up. After completing this you'll have to go through one last door to end the encounter.
Note: If you are playing on a mobile device it is recommended that you turn your graphics setting to 6 as sometimes it doesn't load in all of the textures at 1. It is also recommended to completely maximize your brightness to see the glow better.